February 2, 2021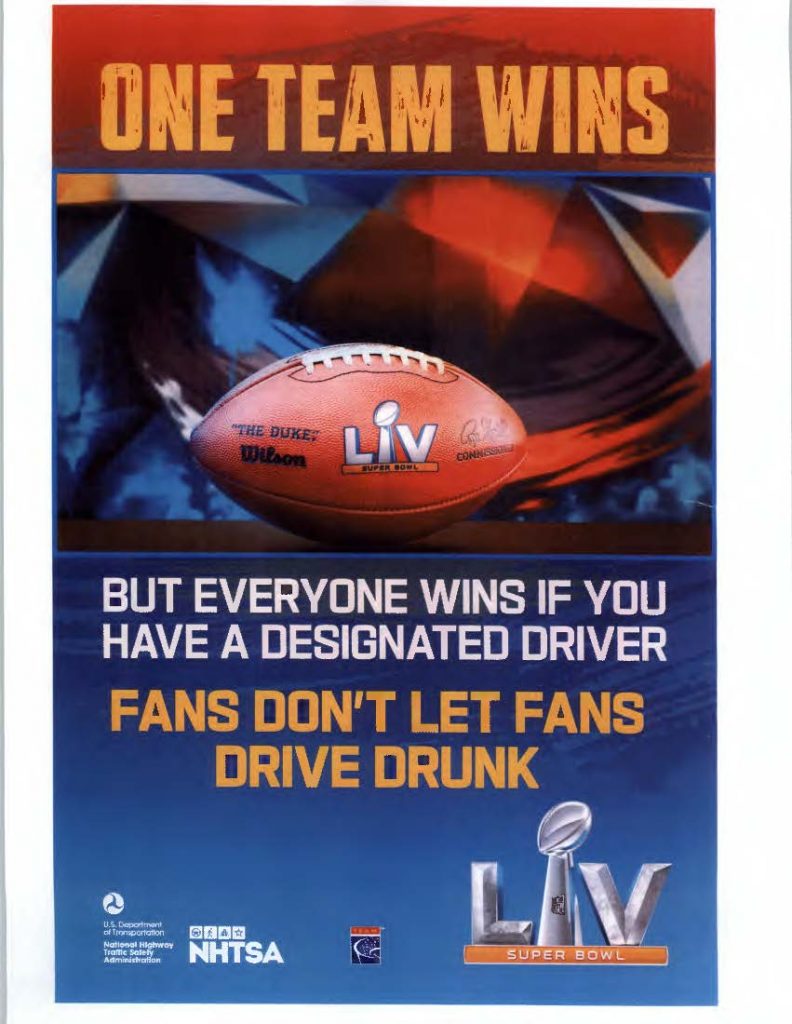 Designated Drivers:
Always Buckle Your Seat Belt And Require Any Passengers To Do The Same. Don't Start The Car Until All Passenger' Seat Belts Are Buckled.
If Someone You Know Has Been Drinking And Tries To Drive, Take Their Keys And Help Them Get Home Safely. Even If They Make A Fuss In The Moment, They'll Thank You Later.
Prepare For A Safety Huddle:
You Know The Rules: It's Illegal To Drive Drunk. Before You Head Out To A Super Bowl Gathering, Make A Game Plan That Includes A Sober Driver-Someone Who Will Not Drink At All, And Will Safely Bring You Home
Know The Risks:
The Consequences Of Drunk Driving Can Be Deadly, But They Can Also Be Expensive. Drunk Drivers Face Jail Time, The Loss Of Their Driver's License, Higher Insurance Rates, And Many More Unanticipated Expenses, Including Attorney Fees, Court Costs, And Lost Wages Due To Time Off From Work. The Average DUI Costs Approximately $10,000.
Know Your State Laws: Refusing TO Take A Breath Test In Many Jurisdictions Can Result In Arrest, Loss Of Your Driver's License, And Impoundment Of Your Vehicle. Not To Mention The Embarrassment Of Explaining Your Situation To Family, Friends, And Employers.